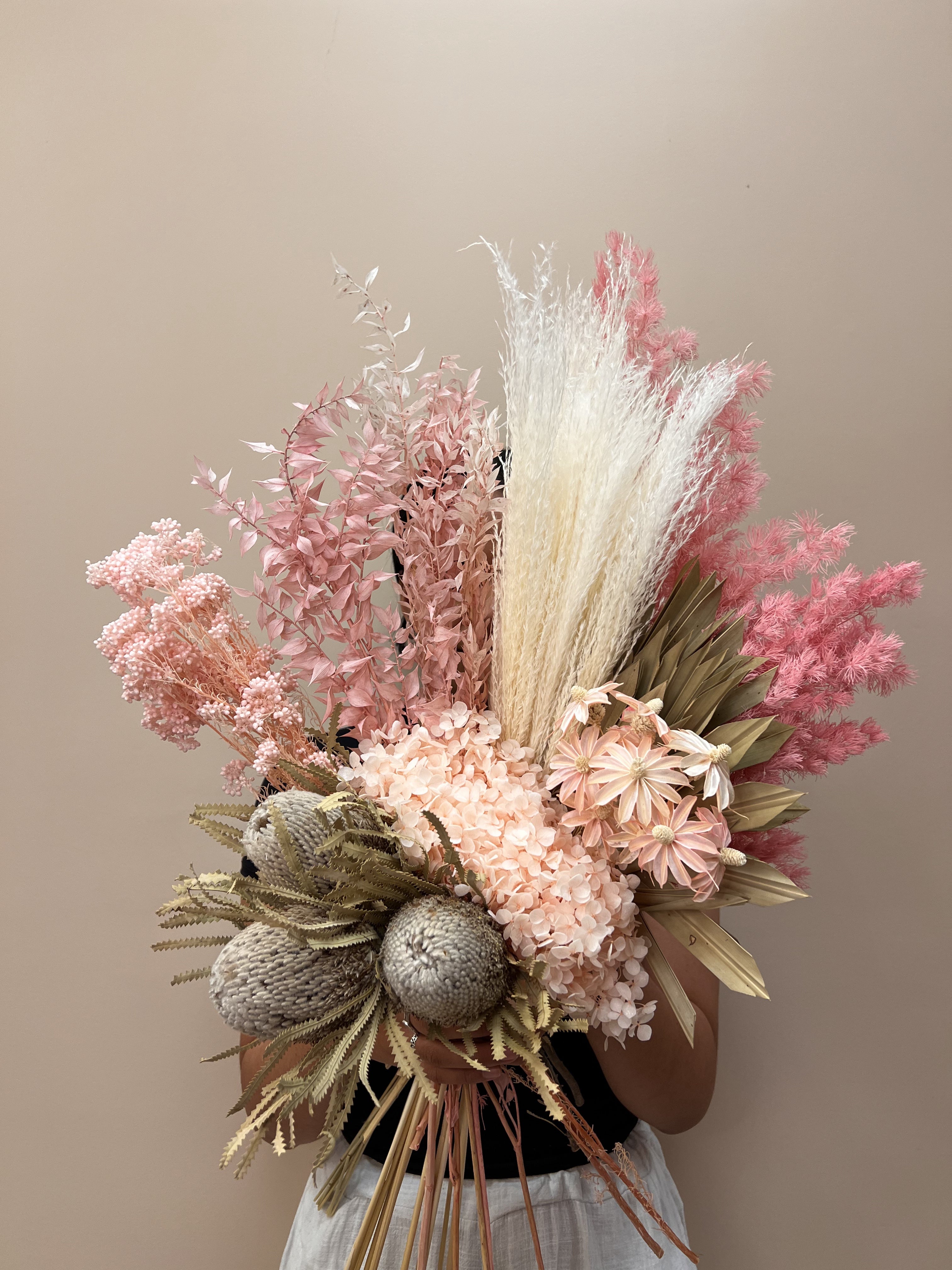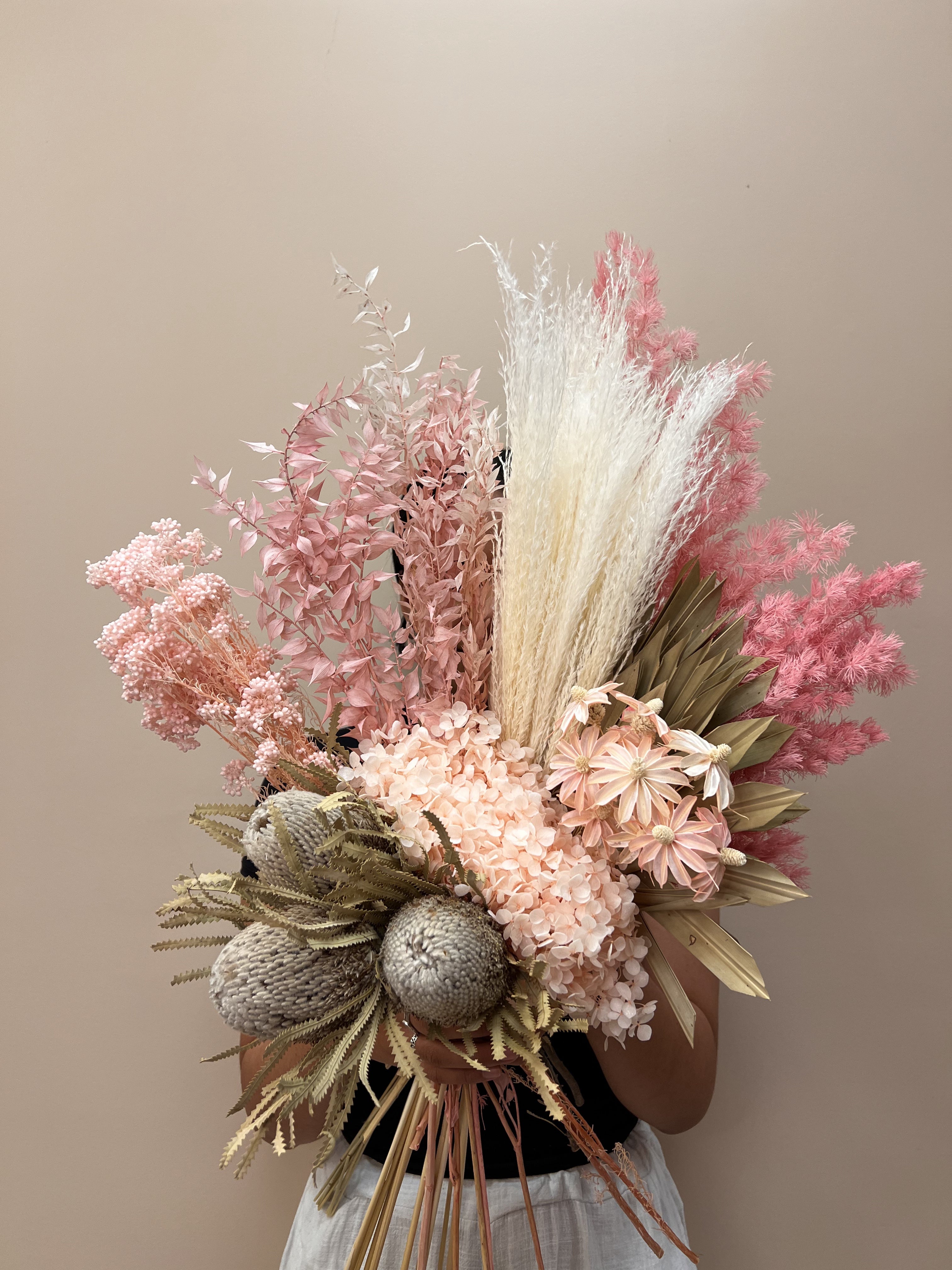 Florist Choice - Blush Dried Bouquet
Let our creative floral team design a blush toned dried bouquet just for you, using the best florals from our dried flower stand, comes beautifully gift wrapped.
When needed the best way to keep dust off, is to every few months or when needed have the hair dryers on cold and low strength and carefully blow the dust off.
Pictured is our range of dried florals for this specific colour palette, please note it is not indicative of any of our size options for this dried bouquet. 
$90.00
Or 6 weekly interest-free payments from

$15.00
What's this?
10902
Arrived on time, looked good and friend very happy
Perfect size and colour
So happy with my order! The medium sized dried bouquet was the perfect size and the colours were beautiful! My girlfriend absolutely loved them and it fit perfectly in her vase. I've ordered fresh flowers before from more than flowers and this was my first time getting drieds, I will definitely be ordering again. Thank you so much